You might have heard your friends telling you, ' I like a girl, but I am afraid to approach her'. Being nervous before asking a girl on a date is a universal truth.
You want to make sure everything is perfect, extra perfect to be accurate, for the date proposal and that is why we are here to help you impress your loved one and make your proposal a memorable one.
Here, are some unique proposal ideas which will make her say yes and leave a lasting smile on her face.

Express your feelings
If your planning to ask her out, it is obvious that by now you might have known her likes and dislikes. Pick a nice restaurant or a café or it can even be a spot where the two of you hang out the most or the place where you two first met.
Grab something to eat and read out a handwritten letter to her pouring out all the feelings you have for her. It will surely work, women love it when men make efforts to show how much they love them and vice versa.

Treasure hunt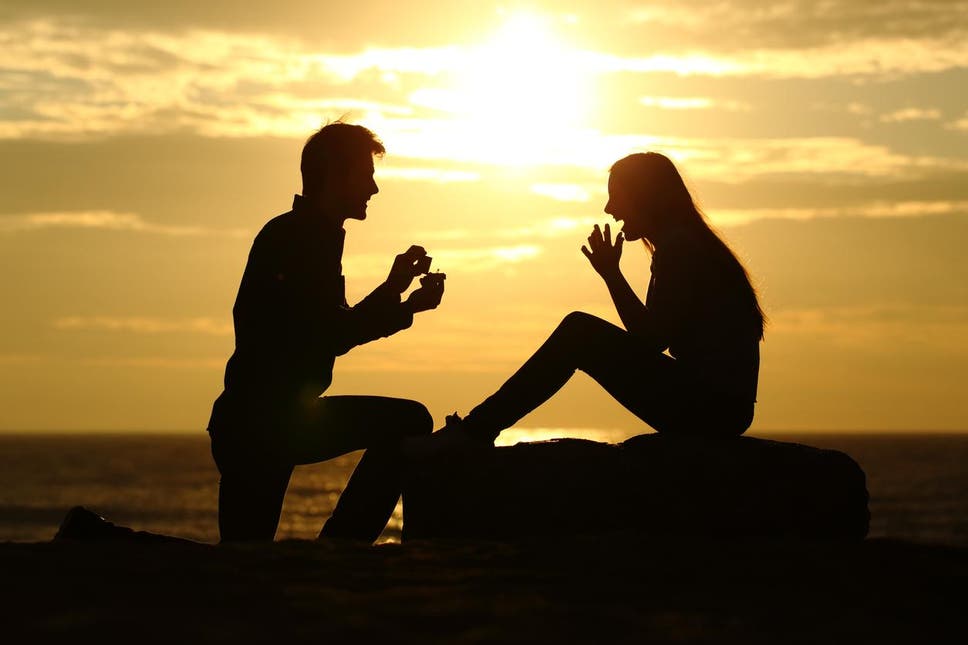 Curate a treasure hunt with clues leading to a box. Her objective is to find a key that will open the box. Voila, buy a beautiful ring and put it in the box with a short note expressing your love. This will definitely win her heart.
Recreate a movie scene
Pick a movie she is obsessed with, dress the part and ask her out. For making your life easier we are dropping a hint in the form of the iconic scene from Dostana.
Watch the video and make some notes. You can thank us later.
Here's the link to the video https://www.youtube.com/watch?v=jIDbUSIFj_4
Bake a cake
Want to impress her? Then you surely will have to enter the kitchen. Bake a cake all by yourself and record the process. Trust us, she will definitely enjoy the video owing to the innumerable follies you might make, you can also surprise her with your cooking skills one never knows. Hide a ring in the cake after you have baked the cake place the ring in the middle and decorate the cake with chocolate ganache and whipped cream. Don't forget to wear your chef's cap and apron for that extra touch.
So get going, winning someone's heart isn't going to be easy but we assure you these ideas will help you win her heart.